Today, April 12th, 2011, is a special day.
Today, a precious little girl waiting on the other side of the world is turning 7.
Stacie, the sweet girl my family fell in love with last June, is having a birthday.
It is a sad but sweet day.
It is sad because she is still in that orphanage, BUT sweet because she has a family coming for her!!
Her forever family is working hard to get her home as fast as they can.
This is her LAST birthday alone!!
We love you and are praying that today, on your birthday, you will know how much you are loved. That you will know deep in your heart that your mom and dad and brothers and sister are all working hard to get you HOME. Stay strong and brave. Soon you will be home!
We couldn't resist putting on a little party for Stacie. We are so thankful for what she did for our family. She was the face that first got us going on our adoption journey. Because of her, my sweet sister will be coming home to OUR family and for that I will forever be thankful. And all though she was never meant to be in our family we will always have a special place in our hearts for her. God is good.
Her sweet picture that we first printed out last year and her birthday cupcakes.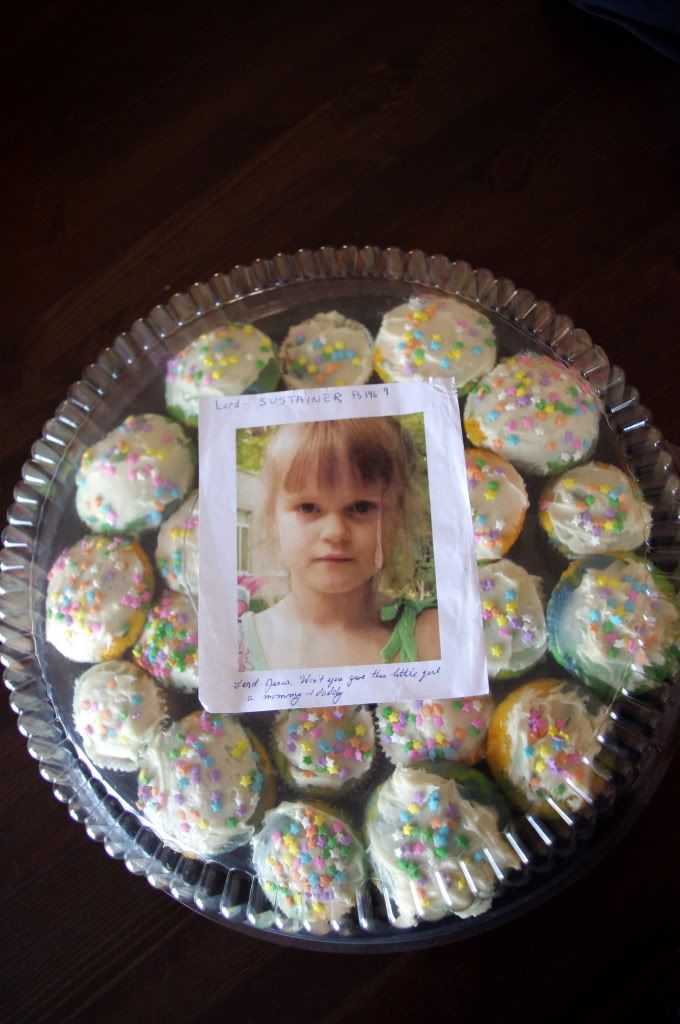 We really like her...
Happy Birthday Stacie!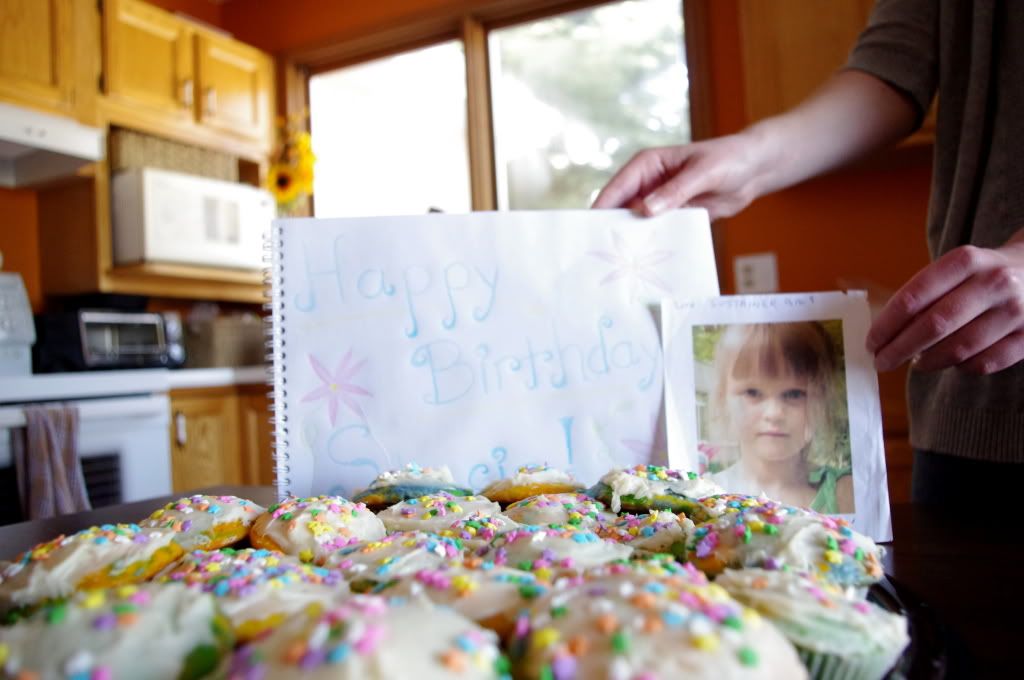 Visit Stacie's family
HERE
They are an awesome family and are SO perfect for Stacie.
Not that my opinion really matters, but I approve of them. ; )
Plus they have a little boy named Elijah, and we all know how much I adore that name.
Have a blessed day!
We will be busy stuffing our faces with cupcakes!
Joanna