See this beautiful church? It's old. Big surprise, eh?
We went inside said church. And it was even more beautiful on the inside.
Paintings up the walls and all over the domed ceiling.
Unfortunately we were not alowed to take pictures inside.
I can understand that, really I can.
Does that mean I listened? Of course not.
Meet..
"I really need a picture of this ceiling so I am
going to be sneaky and take a picture out of my purse."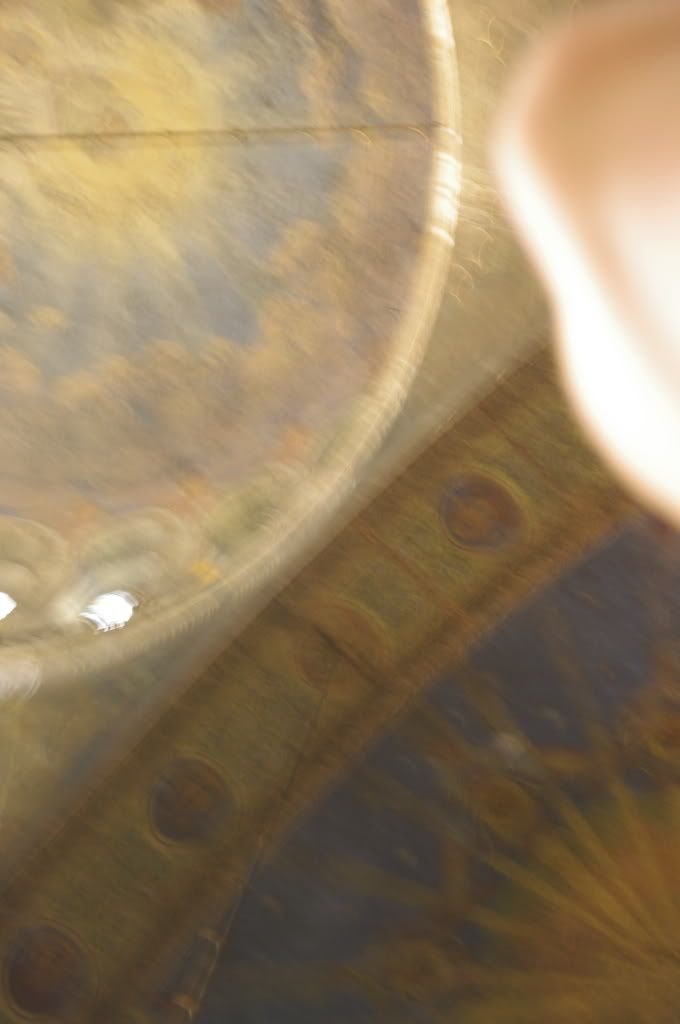 Yes that is my chin. But do you see that ceiling???
Those photography skills are rad. Or you know, maybe not.