We had our family Christmas celebration this weekend.
Because of scheduling and dad's work, this was the day that worked best for us.
I had visions of getting a nice Christmas picture of everyone in front of the tree.
But alas...that was not to be.
Instead, this was the nicest group picture we could get.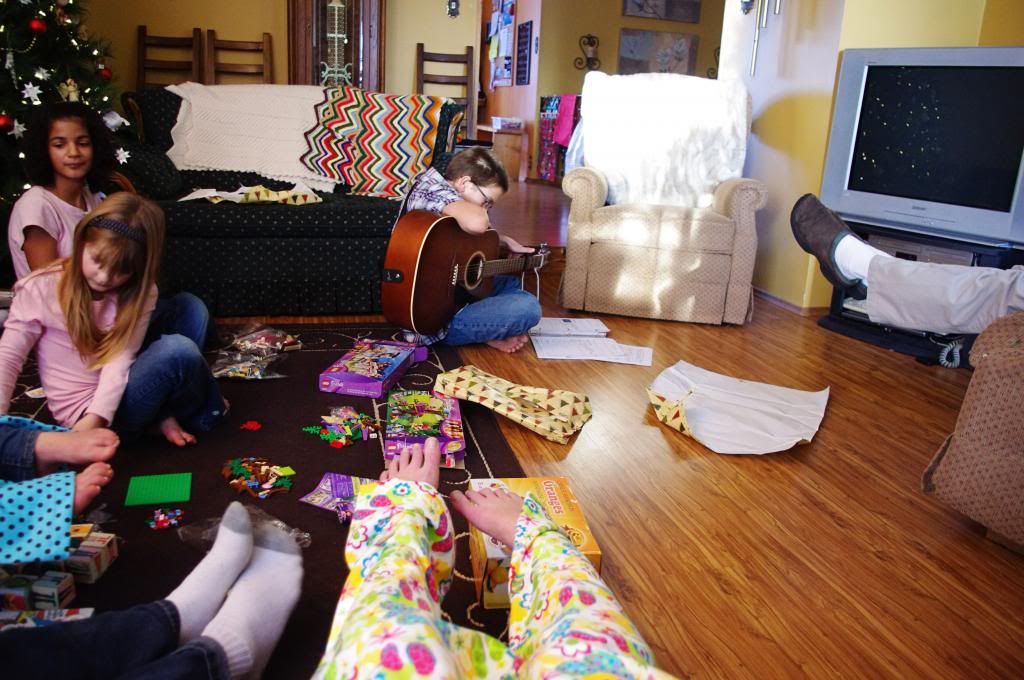 Life happens....