Some days when your family is feeling extra blue (like when the car broke down...again!) you need to break up routine. The other day we really needed that.
So we cut schoolwork short. Made cinnamon buns. And had a can lunch.
Does anyone else have canned lunches? If not you really need to.
We packed up the kids and headed to the grocery store to buy our lunch. Everyone got to pick what they wanted to eat. The only rule? It had to come in a can. If you want to eat pie filling so be it, but it has to come in a can. Thankfully no one chose the pie filling 'cause we would of had some crazy children on our hands!
Here is what we came home with. I posted this picture on facebook saying this:
Guessing game! We are having a can lunch. We have Mom

,

Julissa

, Joshua, Gergana, Abigail and me eating today. Who picked which can??





#1-Chicken noodle soup. #2-Canned peaches. #3-Garlic and hot pepper tuna. #4-Zoodles. #5-Chipotle tuna. #6-Dried tomato tuna.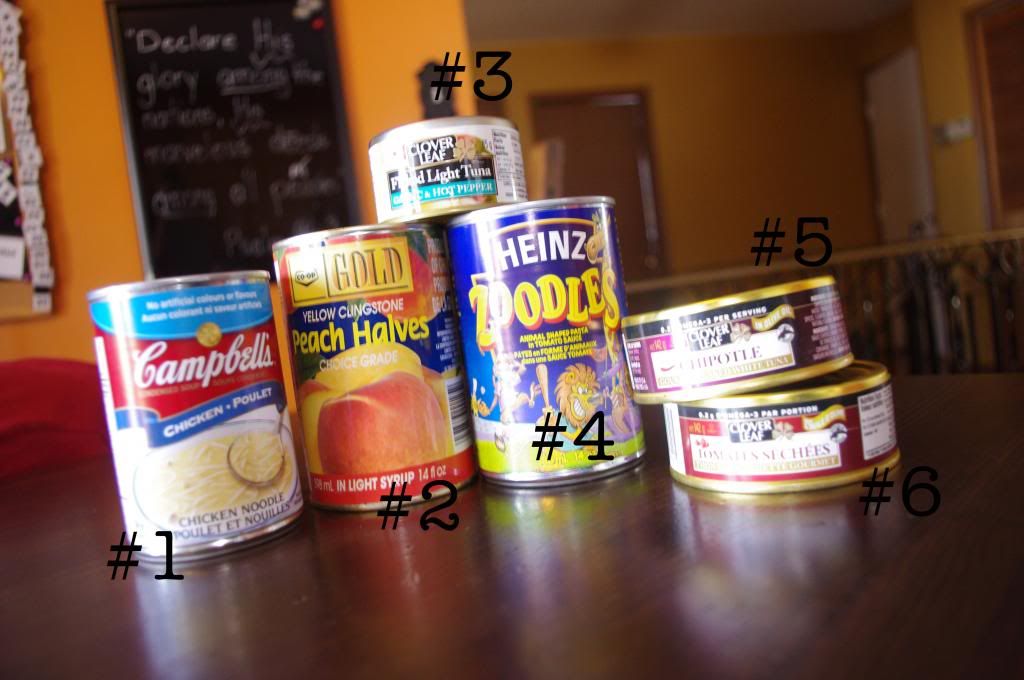 Unfortunately no one guessed correctly. What can I say, we have some random can pickers in the family! It makes this game a little hard to play.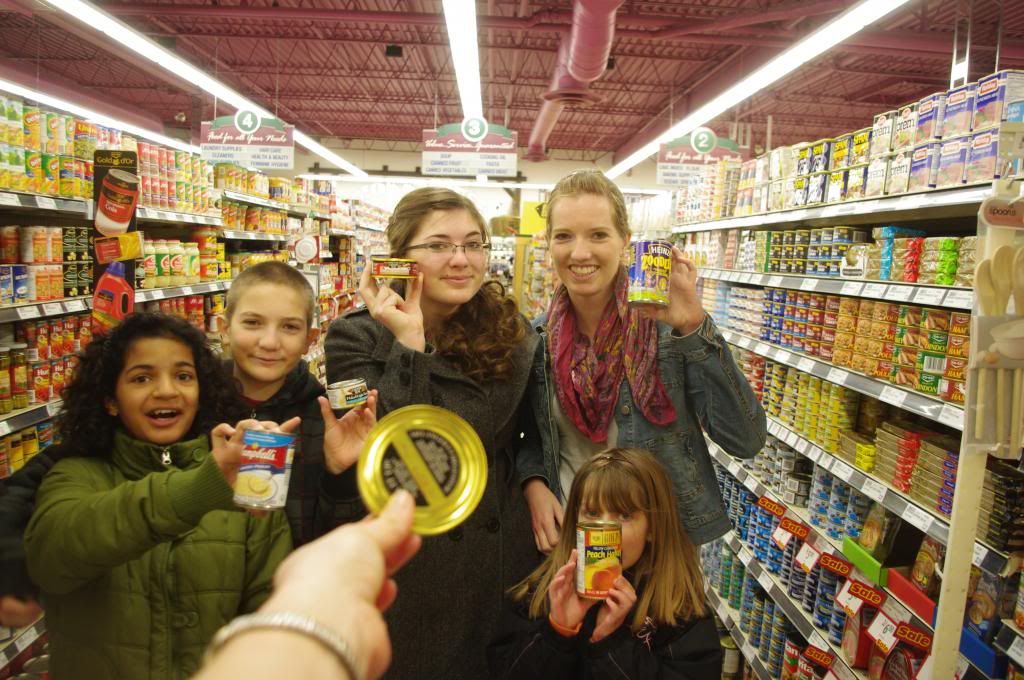 Our routine was mixed up enough to save our day [and our moods!]. That makes it another successful meal. Yay us!