-"Will you hold me?"-
How do you say no to that? Despite the fact that Sister is about 10x bigger than she was when she came home, she still wants to be held sometimes. She is heavy. She is tall. She is wiggly and gets right in your face. Despite all that I just can't say no to her. I look at her and imagine her at age 5 or 3 or as a newborn. And I see her sweet curly head living all alone in her various orphanages and imagine all the moments that I didn't get to hold her. All the moments that she didn't get to be held. The loss is so great it makes me want to mentally curl up in a fetal position. We missed so many moments.
For 8 years our family went through life, happy and normal as could be. But during that time a little girl on the other side of the world went through every moment of every day alone.
So I say yes.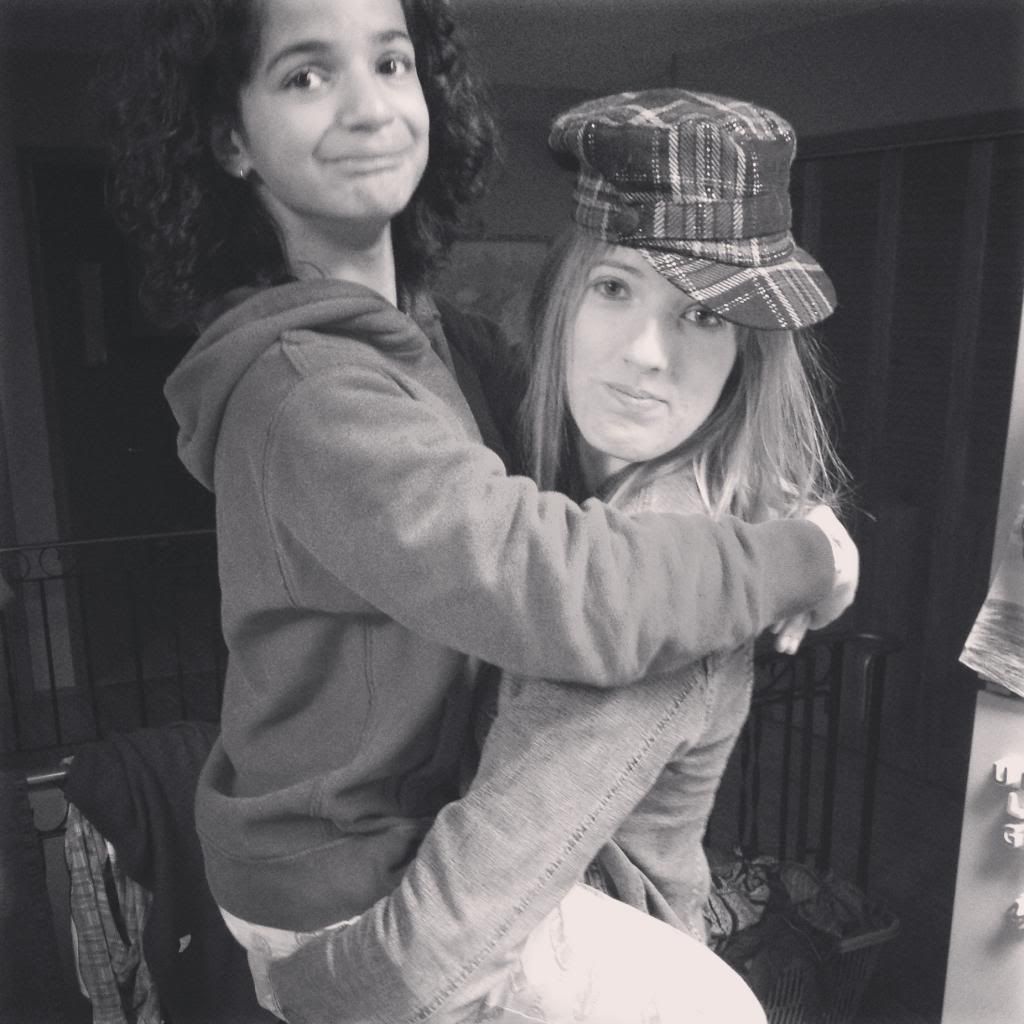 She is heavy and tall, doesn't know how to sit still and gets in my face.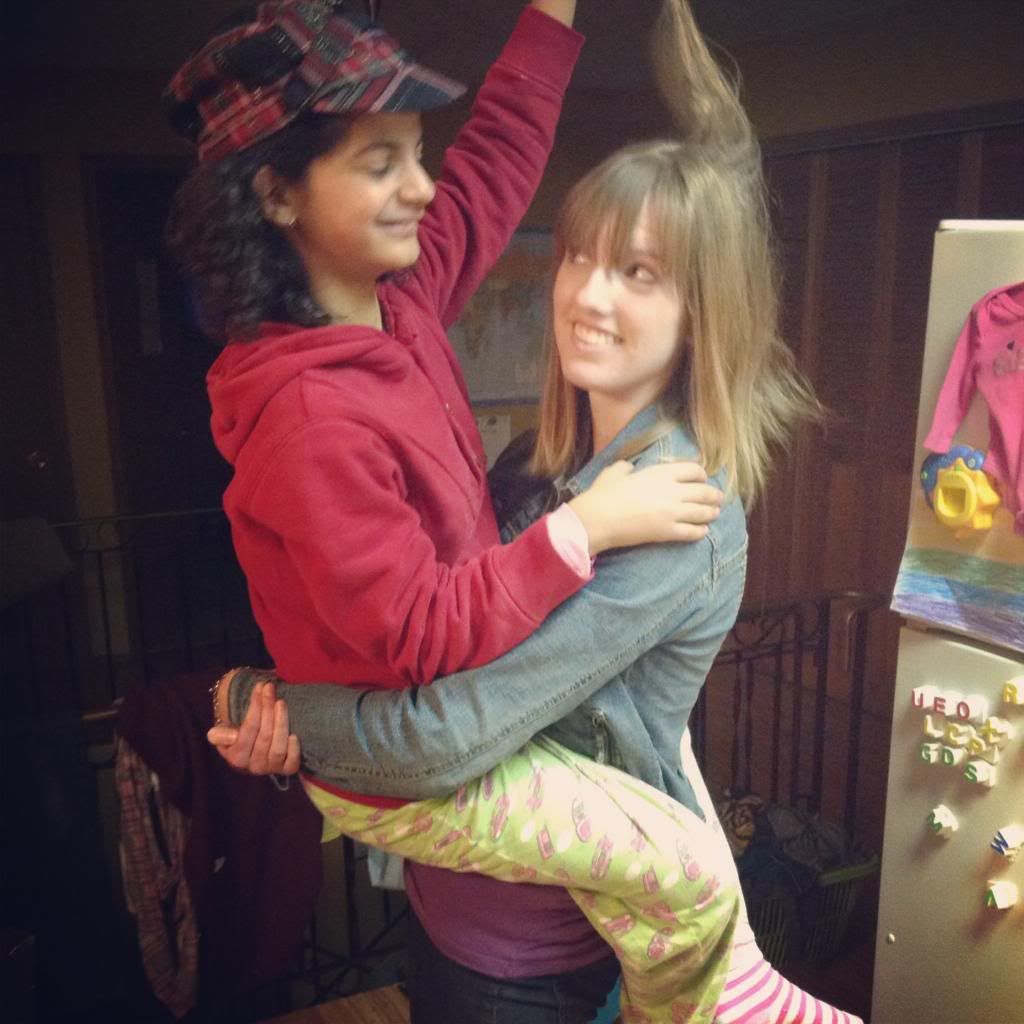 But she's my sister and we're making up for lost time. So I'll hold her while I can. Soon enough she will be way to heavy for me to pick up anyway.