Today was the day. We have been counting down for so very long. Exactly one week after I landed in this exact airport we were back. This time to pick up our sweet boy (Hello=
Summer hosting from Ukraine
).
We didn't know anything about him before today. And I have to admit nerves were starting to creep in on the drive there. "Please Lord don't give us more than we can handle. I don't know what we will do if this child turns out to be harsh spirited. We just can't handle much more right now. Oh, and it would rock if he wasn't afraid of the camera... amen"
We waited and waited. And finally they came. We had nothing to worry about.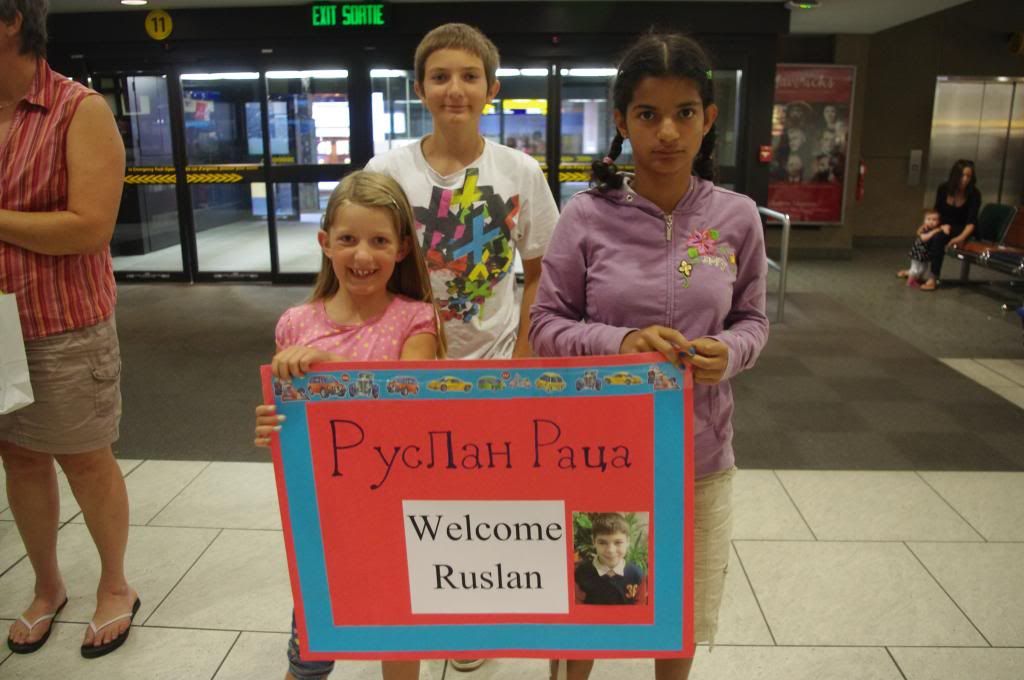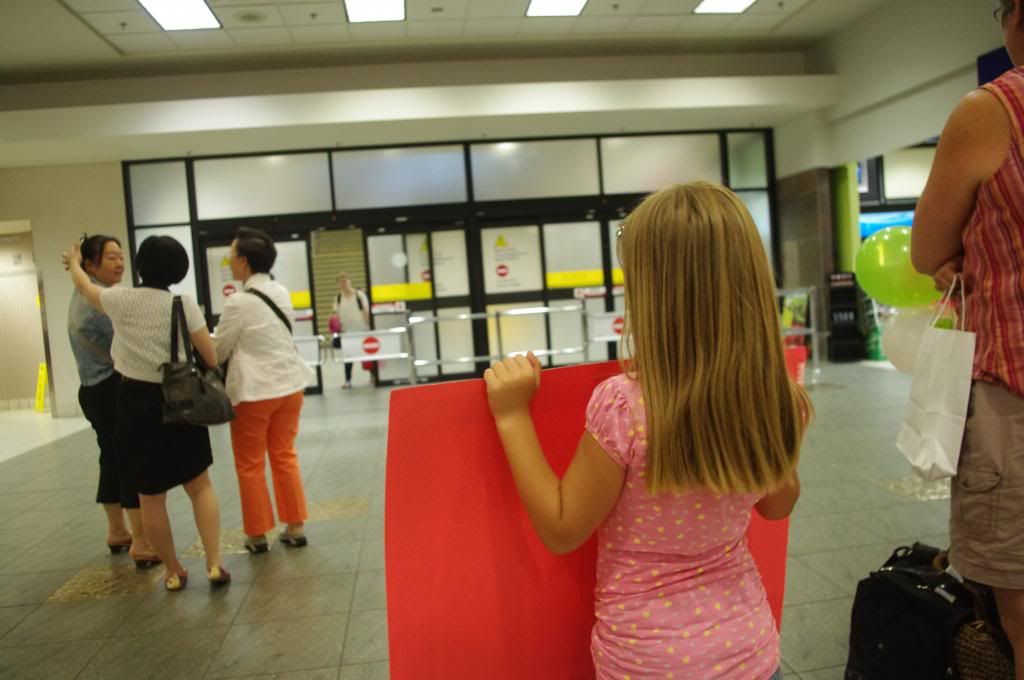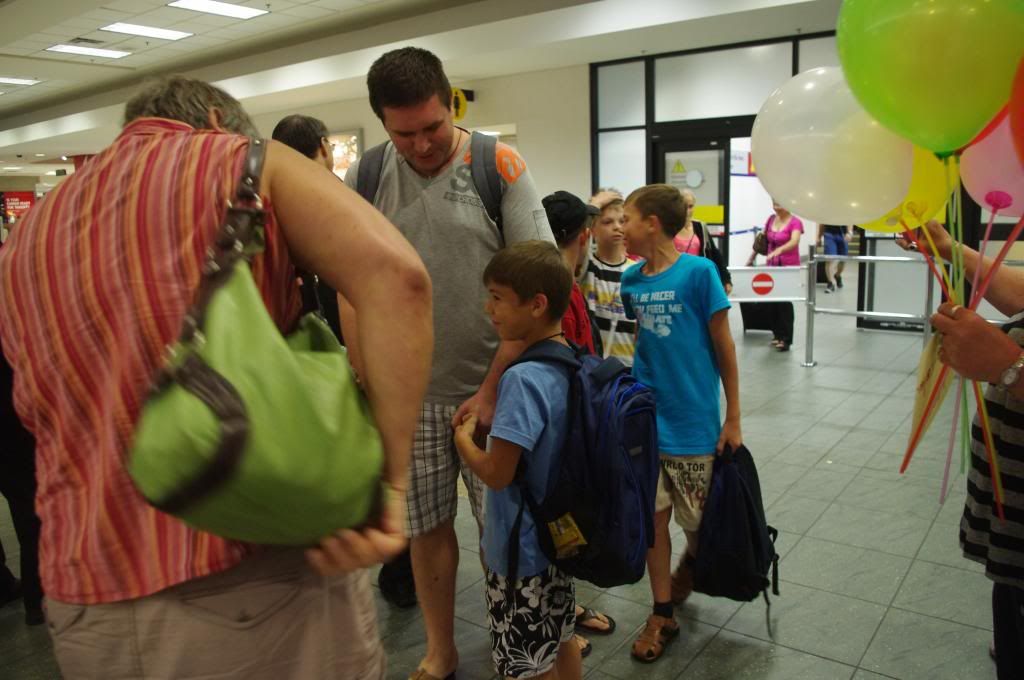 The seven children who made their way to Western Canada this summer.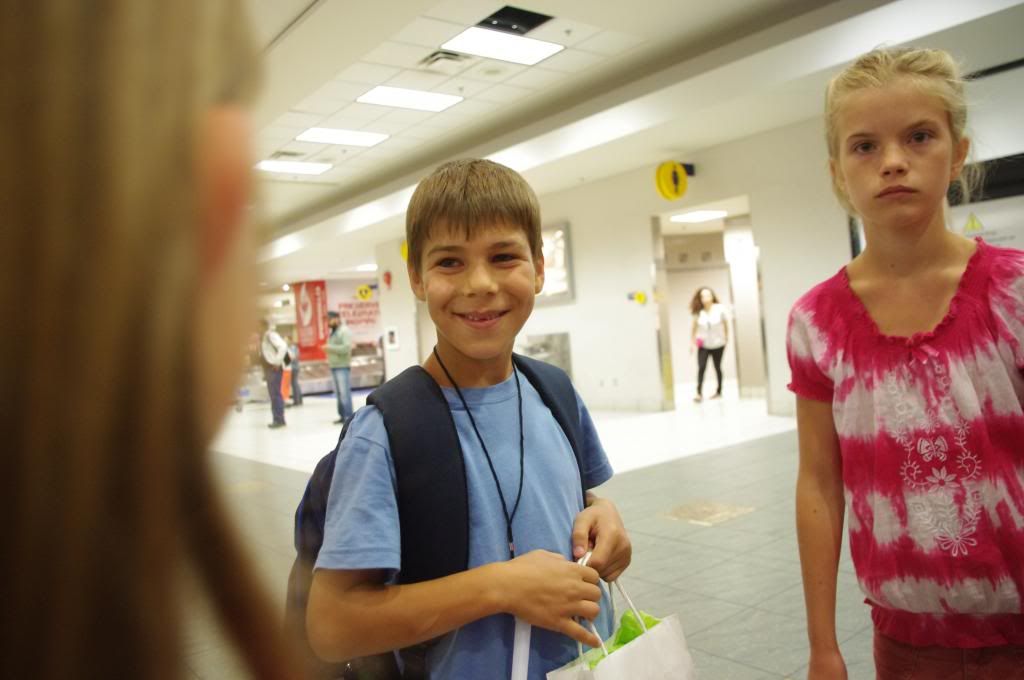 He has the biggest dimpled smile. And the smile hasn't left his face since we met him.
He was his shy but smiling self for over an hour. He seemed to be so shy and wouldn't say a word. We literally didn't even hear what his voice sounded like until we stopped half way home. We had a bit of time to kill in a parking lot waiting for someone to show up. And his true colors started to fly.
This child is dramatic. Thinks he's big stuff, you should see him strut his stuff! Very energetic. Loving. Not camera shy. Happy...just so darn happy.
God placed the perfect child in our family this summer.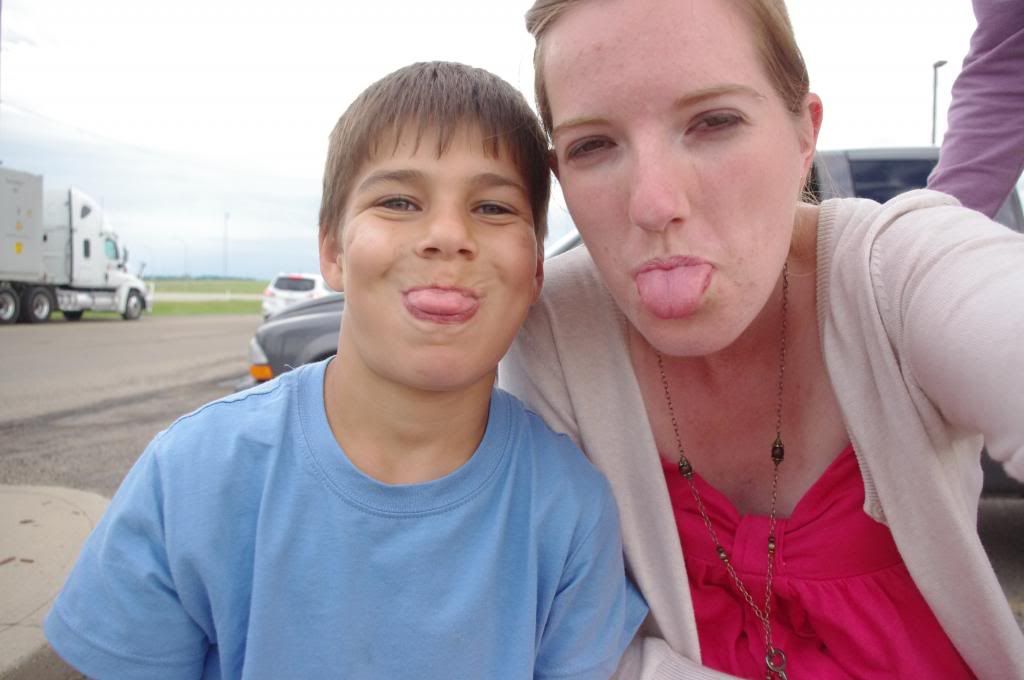 He fell asleep on the rest of the ride home. However he woke up just as we pulled into our drive way. That big dimpled smile plastered right back on his face. I have never seen a child so at peace. He has settled in and has been such a joy. The little girls are smitten with him. Scratch that, we are all smitten with him. What more can I say?
He loves his pj's. He loved his new stuffed dog and wouldn't stop hugging it. All he had on him when he arrived was a back pack with a couple of shirts. He is just so content with the few things we have provided for him that he climbed right into bed and went to sleep.
It's going to be a good summer.