I'm not overseas or volunteering with anything super cool right now. And it's been easy to slip into the mind set that since I can't be physically doing big things right now that I can't do anything. Which just isn't true.
Like Mother Teresa said..
"Not all of us can do great things. But we can do small things with great love."
At first I didn't feel like doing small things was worth it. Not after
I've rocked and cared for a dying child
. I'm not sure when or how it happened but it all makes sense to me now. I'm in a season of small things. Small things with great love. And it's a good thing. It's exciting and new. It takes more work to look for the small things, to weave them into your everyday life. I'm choosing to look for those small things. Because they matter just as much as the big things. Who knew??
If you haven't heard of
operation Christmas child
, you should (
check it
). It was my 'small thing' for today. And I can guarantee that it was just as important as any 'great thing' I could have done.
This morning I woke up with great plans to finally make the trip to the store and fill my empty box. However in the span of about half an hour the lovely weather outside turned into a mini blizzard. Complete with icy roads and high winds that make this city home. I almost didn't leave the house.
Almost.
After standing at the door whimpering for a few minutes I finally braved the cold.
And I'm so glad I did.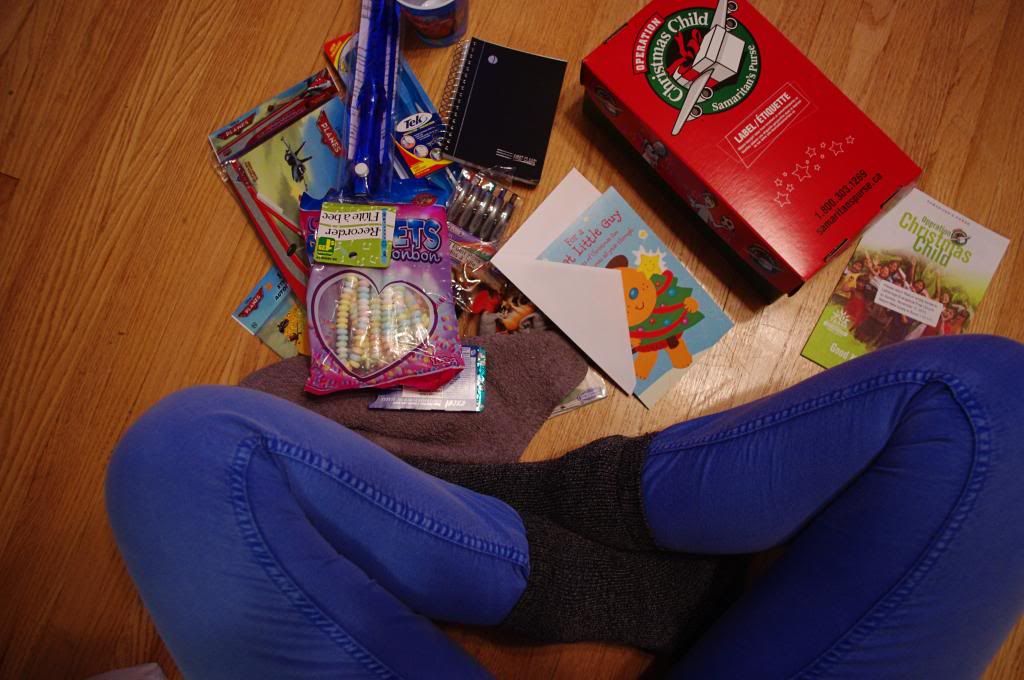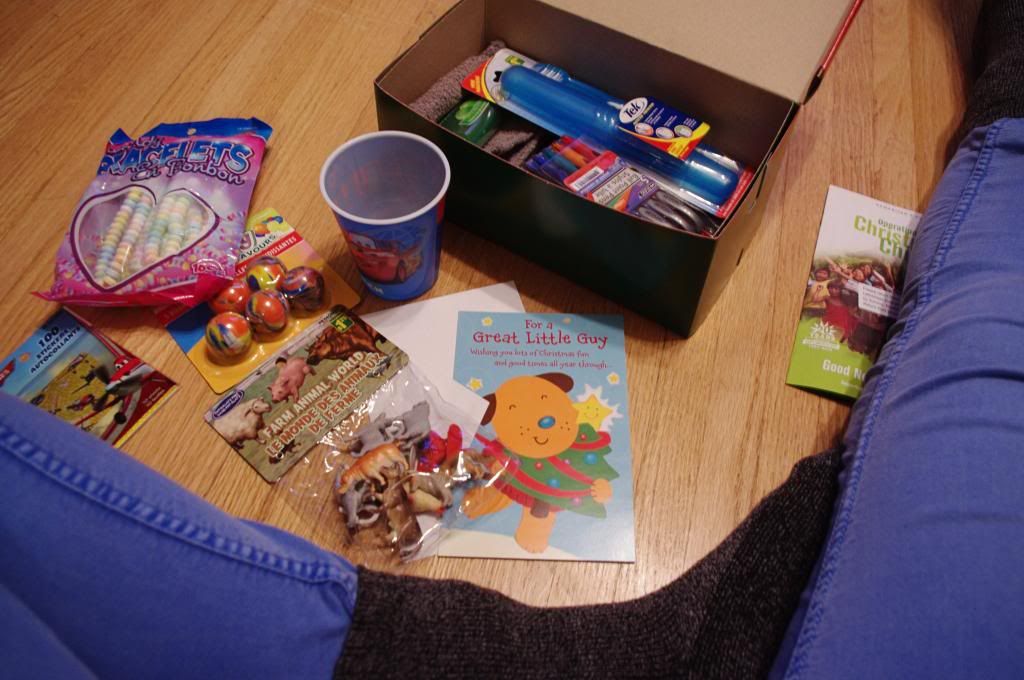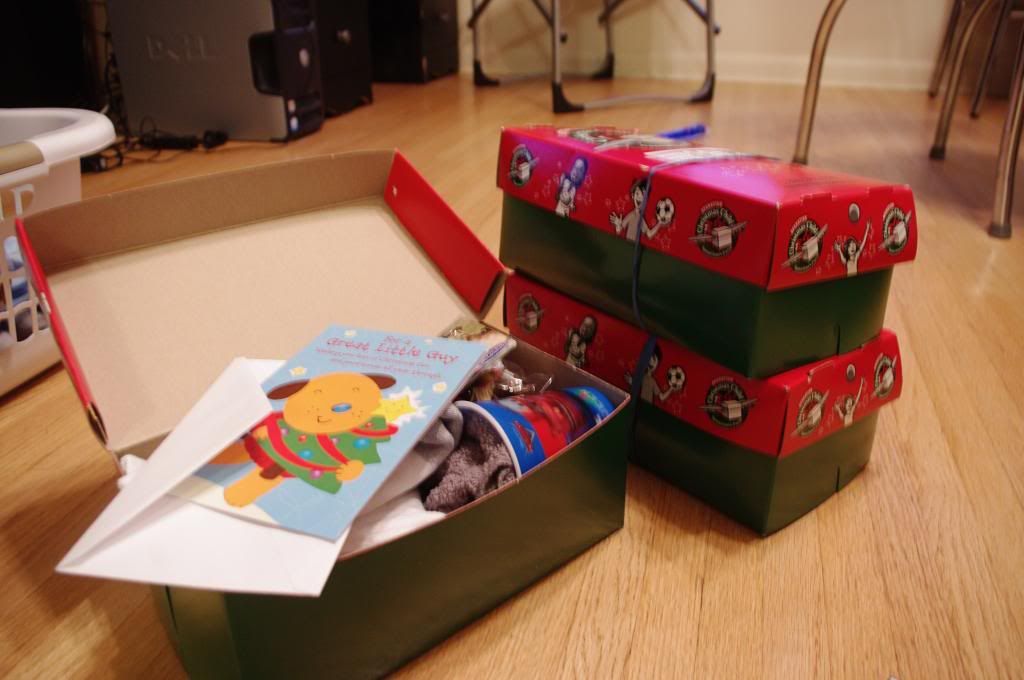 Small things with great love.
I'll take that as a challenge.